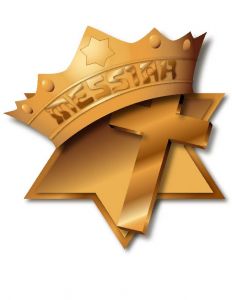 This ministry began in 1921 in Buffalo, NY under A.B. Machlin who served with the American Board of Missions to the Jews. In 1944 the mission became independent and was known as Buffalo Hebrew Christian Mission. Karl Goldberg became the first Superintendent in 1947, faithfully serving the mission until 1980. Rev. Paul Rambler served from 1982 to 1989 followed by Rev. Raymond Dunn who served as the Executive Director until late 1995. Rev. Kenneth Symes began his tenure as Executive Director in 1996. In October, 2006 Mark Robinson became the Executive Director of the ministry.
In 1990 the name was officially changed to Jewish Awareness Ministries, Inc. to better identify the ministry and its purpose. The term "Ministry" encompasses both ideology and methodology. Jewish Awareness Ministries believes the basic Biblical responsibility for reaching all people, including Jewish people, with the Gospel rests upon the local New Testament Church. The aim of this ministry, then, is to make local congregations aware both of the Jewish people in their outreach area and of their responsibility to reach them with the Gospel. The ministry of Jewish Awareness Ministries desires to help you and your local church have a more effective witness to Jewish people. God's desire is that the local church share the gospel with the world and this includes the Jewish community. (Matt. 28:18-20; Eph. 2:11-22). God's method is to "teach others" (2 Tim. 2:2). Our goal is to work in full cooperation with churches to help them effectively share the Gospel with Jewish people, and Gentiles, in keeping with the great commission and God's clearly stated plan in Romans 1:16.
Also, we aim to assist Jewish people to become aware of the Jewish roots of the Christian Faith and how Jesus is their Messiah/Redeemer. Towards this end our personnel regularly reach out to Jewish people through a variety of ways. The ministry prints literature to help in this endeavor, as well as develops different outreaches to share the Messiah with Jewish people.
Jewish Awareness Ministries is an advocate for the nation of Israel. We believe God has established Israel as a nation today in fulfillment of His promises (Ezek. 37:8; Isaiah 11:10-12). Although God's richest blessings for Israel lie ahead in the Millennium reign of their Messiah Jesus they are still, today, the "apple of His eye." Genesis 12:3, "I will bless them that bless thee…", makes it incumbent that we support Israel's right to be in the land of Israel as a nation. We believe Israel has a right to the land biblically, but, also, they have a legal and moral right to be a nation today in the land of Israel.
Several years ago a survey was taken of Jewish believers. They were asked, among other things, who was instrumental in introducing them to their Messiah/Redeemer. Over 98% stated that it was a concerned Christian, not a pastor or missionary! God wants to use you to reach your Jewish friend or neighbor!
We are ready to help you.