Our History
From 1921 to the present, Jewish Awareness Ministries has always been committed to reaching Jewish people with the saving message of Jesus as the Messiah of Israel, and teaching the Church about the Jewish roots of our faith.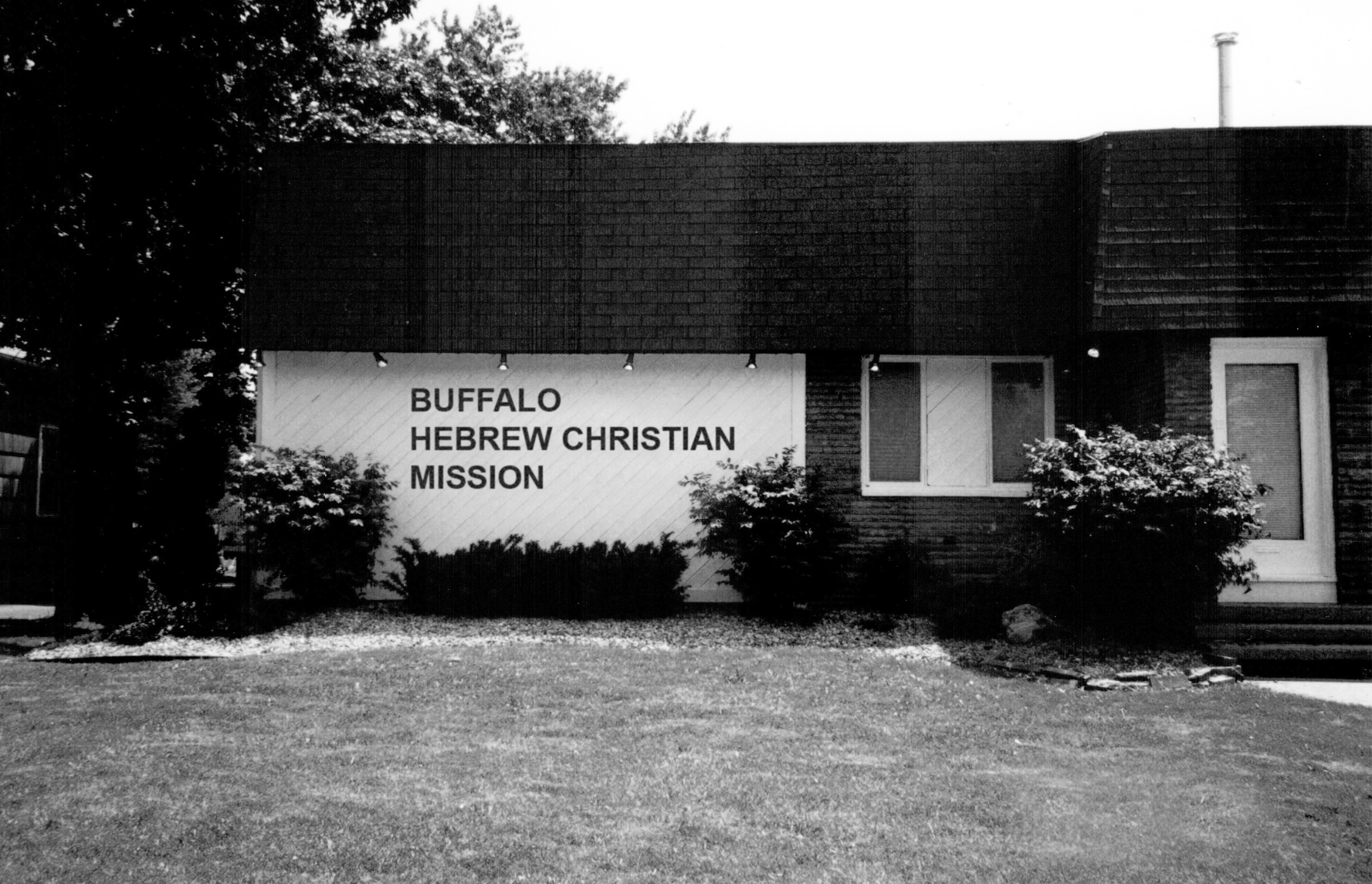 Our First Headquarters in Buffalo, NY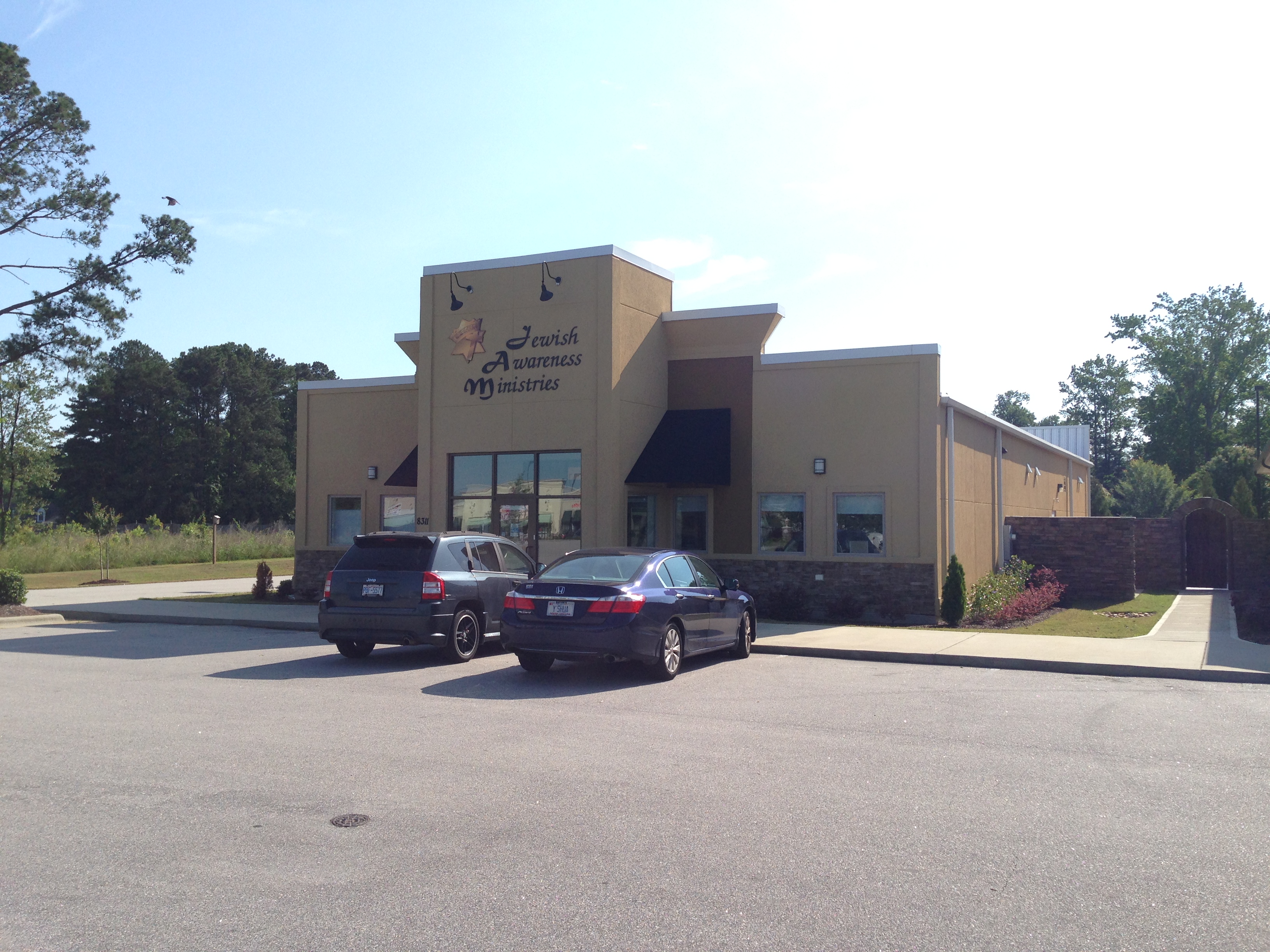 Our Current Headquarters near Raleigh, NC
This ministry began in 1921 in Buffalo, NY under A.B. Machlin who served with the American Board of Missions to the Jews. In 1944 the mission became independent and was known as Buffalo Hebrew Christian Mission. Karl Goldberg became the first Superintendent in 1947, faithfully serving the mission until 1980. Rev. Paul Rambler served from 1982 to 1989 followed by Rev. Raymond Dunn who served as the Executive Director until late 1995. Rev. Kenneth Symes began his tenure as Executive Director in 1996. In October, 2006 Mark Robinson became the Executive Director of the ministry.
In 1990 the name was officially changed to Jewish Awareness Ministries, Inc. to better identify the ministry and its purpose. The term "Ministry" encompasses both ideology and methodology. Jewish Awareness Ministries believes the basic Biblical responsibility for reaching all people, including Jewish people, with the Gospel rests upon the local New Testament Church. The aim of this ministry, then, is to make local congregations aware both of the Jewish people in their outreach area and of their responsibility to reach them with the Gospel. The ministry of Jewish Awareness Ministries desires to help you and your local church have a more effective witness to Jewish people. God's desire is that the local church share the gospel with the world and this includes the Jewish community. (Matt. 28:18-20; Eph. 2:11-22). God's method is to "teach others" (2 Tim. 2:2). Our goal is to work in full cooperation with churches to help them effectively share the Gospel with Jewish people, and Gentiles, in keeping with the great commission and God's clearly stated plan in Romans 1:16.
Also, we aim to assist Jewish people to become aware of the Jewish roots of the Christian Faith and how Jesus is their Messiah/Redeemer. Towards this end our personnel regularly reach out to Jewish people through a variety of ways. The ministry prints literature to help in this endeavor, as well as develops different outreaches to share the Messiah with Jewish people.
Jewish Awareness Ministries is an advocate for the nation of Israel. We believe God has established Israel as a nation today in fulfillment of His promises (Ezek. 37:8; Isaiah 11:10-12). Although God's richest blessings for Israel lie ahead in the Millennium reign of their Messiah Jesus they are still, today, the "apple of His eye." Genesis 12:3, "I will bless them that bless thee…", makes it incumbent that we support Israel's right to be in the land of Israel as a nation. We believe Israel has a right to the land biblically, but, also, they have a legal and moral right to be a nation today in the land of Israel.
Several years ago a survey was taken of Jewish believers. They were asked, among other things, who was instrumental in introducing them to their Messiah/Redeemer. Over 98% stated that it was a concerned Christian, not a pastor or missionary! God wants to use you to reach your Jewish friend or neighbor!
Jewish Awareness Ministries exists for three purposes. We call them "the Three P's."

 "For I am not ashamed of the gospel of Christ: for it is the power of God unto salvation to every one that believeth; to the Jew first, and also to the Greek" – Romans 1:16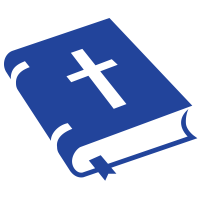 "Preach the word; be instant in season, out of season; reprove, rebuke, exhort with all longsuffering and doctrine."  – 2 Timothy 4:2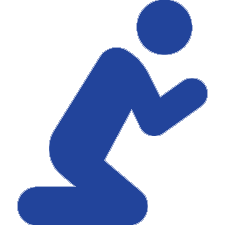 "Pray for the peace of Jerusalem: They shall prosper that love thee." – Psalm 122:6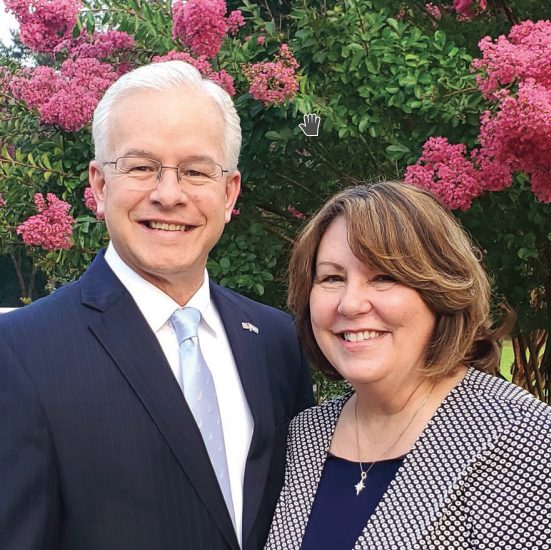 On October 16, 2021, Ken Overby became the new Executive Director of Jewish Awareness Ministries. Ken has been serving with Jewish Awareness Ministries since July 2014. He is no stranger to the doctrine and philosophy of Jewish Awareness Ministries and is fully in agreement with it.
Mark Robinson first met Ken in 1983 when he directed a summer training ministry in Atlantic City, NJ for another Jewish mission agency. Ken and Layne were participants of the team that summer through a collaborative agreement with another Jewish mission board.
Ken was an able student. He and Layne became avid witnesses for the Messiah Jesus on the boardwalk of Atlantic City and in the suburbs.
Ken and Layne would serve with that Jewish mission in Hollywood, FL for two years.
Ken became the associate pastor of a church in southern Florida for 8 years. For the next 20 years, he was the pastor of Northern Neck Baptist Church in Callao, VA. He led the church to support a Jewish missionary from the start. His personal burden for Jewish evangelism never left him. The only Jewish man in that small town later trusted Jesus after years of Ken's witness. Ken's trip to Israel with Jewish Awareness Ministries in 2011 reignited his first love. His comments on his being led to serve with Jewish Awareness Ministries at the time was instructive. "I have had an increasing burden for Jewish evangelism that has been heightened over the last two years since my trip to Israel. I have prayed and meditated on Scripture for over two years seeking the Lord's direction and confirmation….I believe He is leading us into Jewish Ministry. 'So I will go.'" He later wrote, "I believe this ministry [Jewish Awareness Ministries] is the best option because of your biblical philosophy of
ministry as it relates to the priority of the gospel, the local church, eschatology, and Israel. I have a great respect for the leadership of J.A.M. Having visited and interviewed I sense the vision and feel a kindred spirit." The Lord confirmed the call by open doors in Charlotte, NC. He and Layne have had a ministry at UNCC and among hundreds of young Israelis which expanded to seven major cities in North and South Carolina.
Ken has a servant's heart and is a servant of our Lord! His wife Layne is very supportive of this move in their lives with Ken taking the mantle of Executive Director of Jewish Awareness Ministries. The Overbys have relocated to the area of the ministry headquarters. Layne will be the new receptionist and bookkeeper for the ministry.
Stay Tuned. Sign Up for our Newsletter