JOURNEY TO
JERUSALEM 2022
  Join us in April 2022
for our Israel tour!
Going to Israel doesn't have to be just a dream.
We begin our tour in Jaffa, where Jonah attempted to flee from the presence of the Lord, and where Peter had the vision from God proclaiming that the Gentiles could receive salvation. We then proceed to Caesarea Maritime on the Mediterranean coast that has a rich biblical heritage, staying at a beautiful hotel on the Mediterranean coast. From here we go north for 2 nights, then to the Dead Sea area for one night, and finally up to Jerusalem to focus the last 4 days of the tour!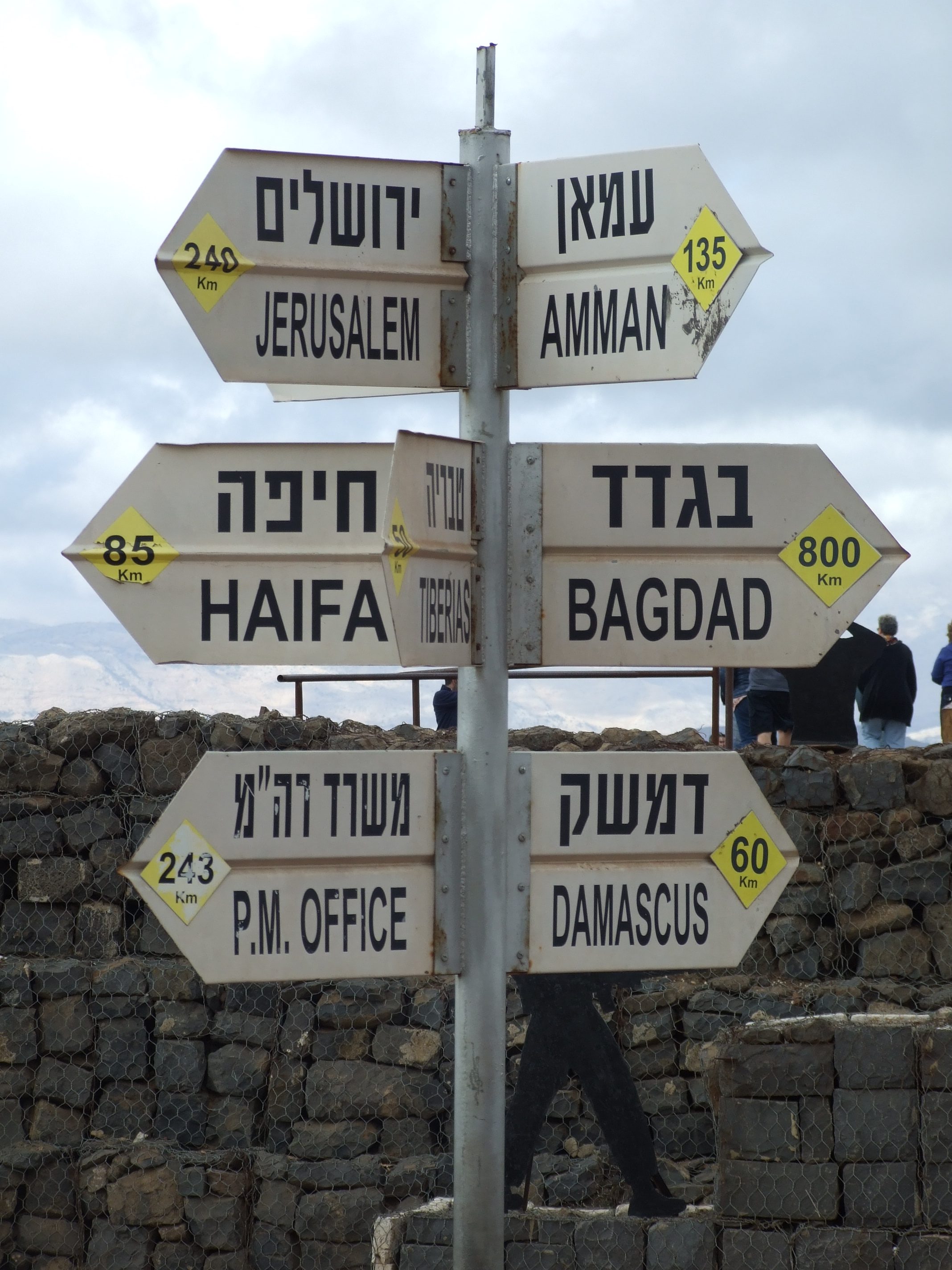 Experience the trip of a lifetime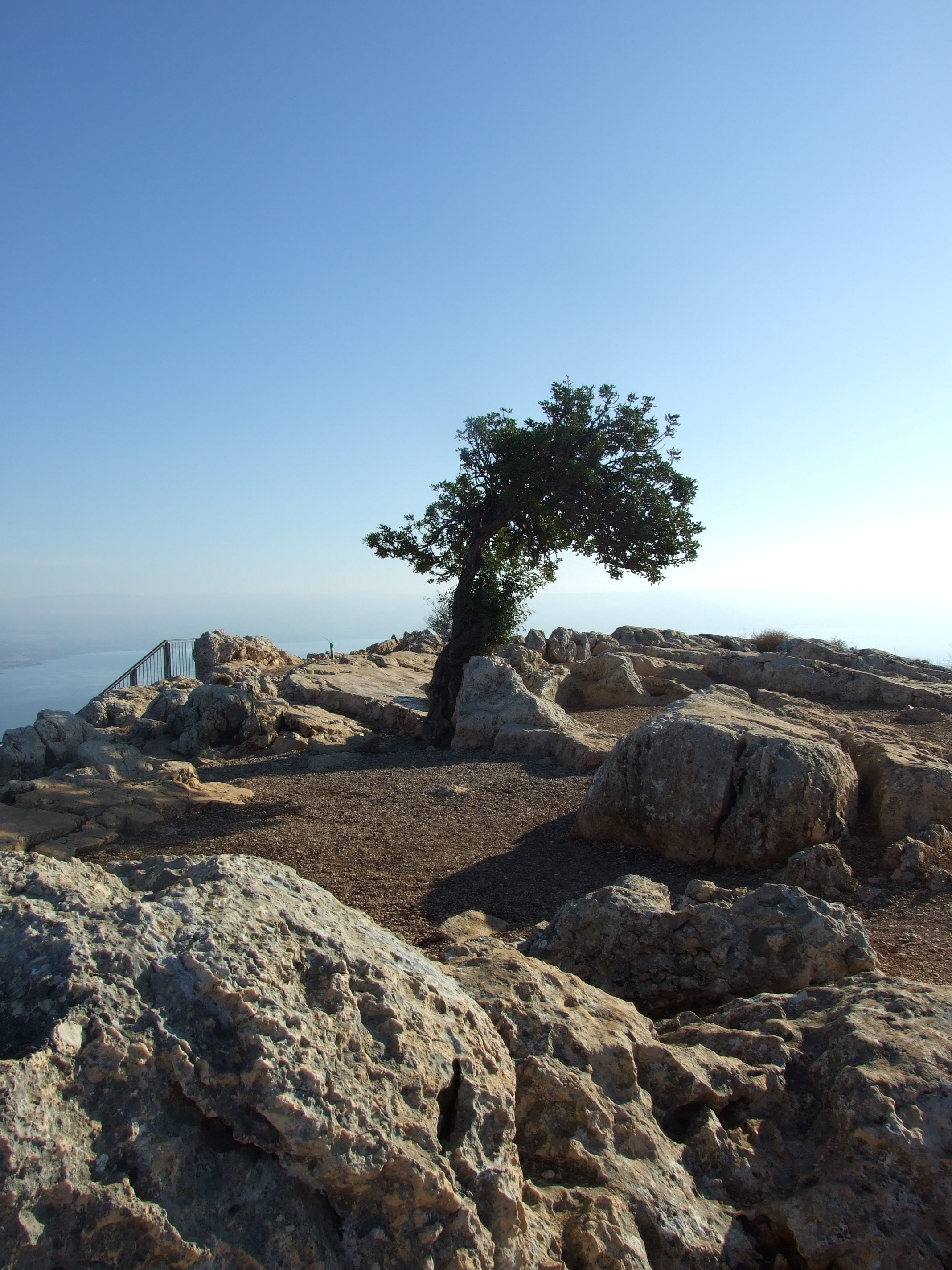 A trip to Israel is more than a vacation. It is more than a time away from home. It is a journey that can have a spiritual impact on your Christian life in ways that nothing else matches. As one pastor said after his first trip to Israel: "I used to read the Bible in black and white; I now read it in living color." This 11 day tour is put together to maximize our time in the land of the Bible. We begin in the north of Israel and end in Jerusalem, the city of the King. Space is limited. Call us for additional information. To register for this tour fill in the registration form by clicking one of the "Register" buttons (at the top, middle, and bottom of this page) and send it to us using the "Submit" button.. You will be hard-pressed to find a better tour at our price and what we offer from the quality hotels to the number of places we visit.
Get ready to visit some of the most amzaing, important, and breath-taking locations written about in the Word of God!
Journey to Jerusalem is cerainly one of the most location filled tours you will be able to find.
Jaffa, Caesarea, Mt. Carmel, Megiddo, Nazareth, Sea of Galilee, Capernaum, En Gedi, Masada, and Jerusalem! These are some of the many places you will visit on this tour of Israel. When you return, as you read your Bible, hear the Bible taught and preached, you will "see" the places with your "mind's eye." You will visit the Mt. of Olives where the Olivet Discourse was taught by Jesus. A visit to the Garden Tomb will be inspiring as we see the empty tomb. The devotions from Caesarea Philippi to Beer Sheba will challenge and encourage your life.
This is literally the "tip of the iceberg!"
Click the button below to see our FULL ITINERARY.
Journey to jerusalem 2019 video
Although this video is from a previous Jewish Awareness Ministries tour, it can give you an idea of what you will experience on the 2022 Jewish Awareness Ministries tour!
What is Included?
Trip Includes: Hotels / Israel "sabra" buffet breakfast and dinner daily / Tips & Taxes / all entry fees for sites / Guides / Buses / Drivers / Roundtrip Airfare from your departure city to Tel Aviv.
Price: Total cost per person, based on double occupancy (includes all taxes, tips and entry fees) is $4,500 and a single supplement is an additional $1,160, if available. When possible, we will try to arrange for a roommate, if requested. A deposit of $500 per person is due at time of registration. $2,000 is due by check on January 15, 2022. The entire price of the tour is due no later than March 1, 2022. Make checks payable to & mail to: Jewish Awareness Ministries, P.O. Box 1808, Angier, NC 27501-1808. Email Address: office@jewishawareness.org. Reserve your seat today!
Day 1 Tuesday,      April 26
Depart  USA to Tel Aviv. Meals
Served in Flight.
Day 2 Wednesday, April 27
Arrive in Israel
Jaffa
Caesarea
Overnight in Netanya at Island's Hotel or similar
Day 3 Thursday,          April 28
Mt. Carmel
Megiddo
Nazareth Village and Overlook
Capernaum
Overnight in Tiberias at Leonardo Plaza Hotel or similar
Day 4 Friday,          April 29
Mt. of Beatitudes
Magdala
Golan Heights
Tel Dan
Caesarea Philippi
Overnight in Tiberias at Leonardo Plaza Hotel or similar
Day 5 Saturday,  April 30
Boat ride on the Sea of Galilee
Ein Harod
Jordan River Baptism site
En Gedi
Qumran
Dead Sea
Overnight Herod's Dead Sea or similar
Day 6 Sunday,          May 1
Masada
Beersheba
Tel Azeka
Overnight Leonardo Plaza Hotel in Jerusalem or similar
Day 7 Monday,          May 2 
City of David
Pilgrims Road
Davidson Center and Southern Steps
Temple Institute
Jewish Quarter
Western Wall Tunnel
Overnight Jerusalem at Leonardo Plaza Hotel or similar
Day 8 Tuesday,    May 3
Bethlehem
St. Peter Galicantu
Upper Room
Israel Museum
Yad Vashem
Overnight Jerusalem at Leonardo Plaza Hotel or similar
Day 9 Wednesday,              May 4 
FREE DAY
Overnight Jerusalem at Leonardo Plaza Hotel or similar
Day 10 Thursday,                May 5
Mt. of Olives
Gethsemane and Cave of Gethsemane
Stephen's Gate
Pools of Bethesda
Garden Tomb
Farewell dinner at Caravan Restaurant in Abu Ghosh
Late Night Flight to the U.S.A.
Day 11 Friday,                    May 6
Arrive in USA – Meals Served
in Flight.
"Wow! Thank you so much for such a wonderful trip! All those things in scripture came to life on that trip! Everything was perfect and we appreciate even more your ministry. Also, so grateful for the devotionals which were so informative. Your passion for Jerusalem is contagious!! May God richly bless you!!"        
Lee and Cindy, 2018 Journey to Jerusalem
Listen to the testimonies of some of the individuals who have been on our Journey to Jerusalem tour in the past.
Journey to Jerusalem is richly enhanced by exciting devotional messages in most of the locations we visit. These are given by Jewish Awareness Ministries' staff (including tour hosts, Rev. Ken Overby and                       Rev. Mark Robinson).
Our Israeli tour guides also contribute in a big way to this memorable experience. They bring a vast knowledge to the tour, and share with us amazing cultural, geographical, and historical insights that will bless you!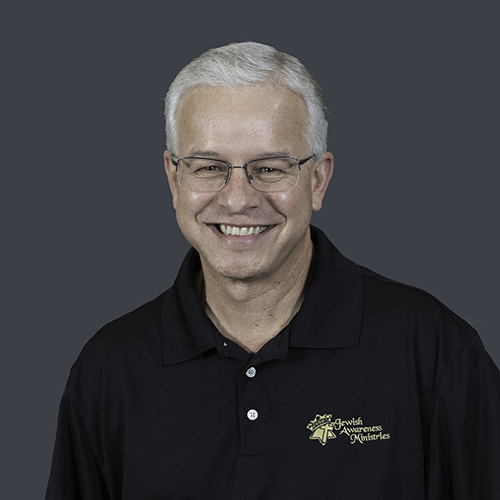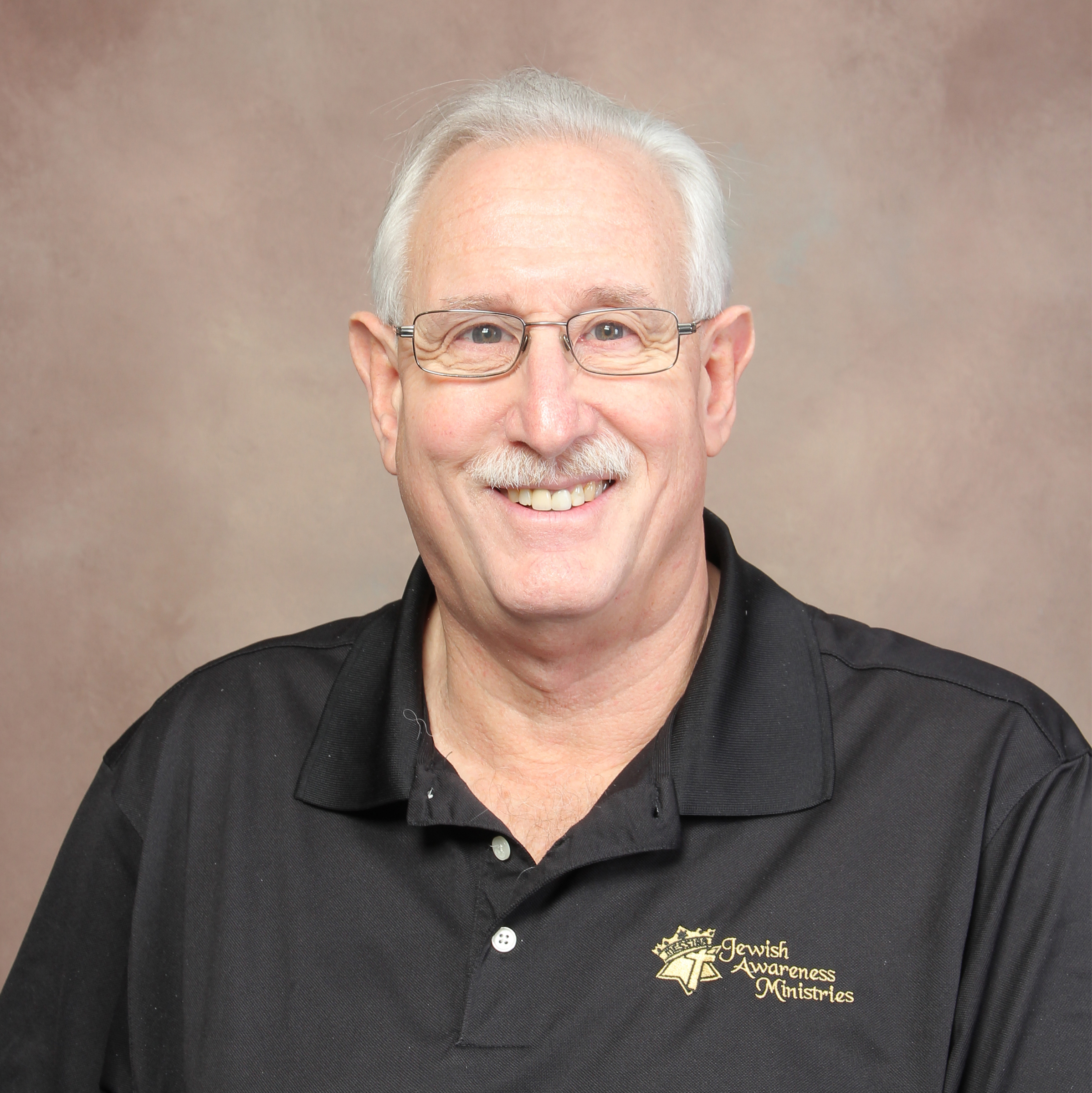 What are you waiting for?
ADDITIONAL INFORMATION
Accommodations: Hotels are first class hotels in the West Lagoon Hotel in Netanya, the Leonardo Plaza Hotel by the Sea of Galilee, in the Herod's Dead Sea by the Dead Sea, and the Leonardo Plaza Hotel in Jerusalem. Please be advised that all hotels are subject to availability and a hotel of like quality may be substituted.
Travel Protection: Optional travel protection is not required, but highly recommended. We suggest using www.aardy.com. If you get a policy within 14 days of your deposit with J.A.M. you can get a comprehensive policy with cancel for any reason.
Luggage: One suitcase for check-in and one carry-on per person allowed. Make sure to check with the airline carrier as to their carry-on policy pertaining to size, weight and restrictions.
Passport: A valid U.S. passport good until November 7, 2022 or beyond is required for entrance into Israel. Your local post office should have passport applications available. If you have a passport, please have it available when registering. No Visa or Inoculations are required for US citizens.
Health Disclaimer for Travel: Passengers registering for the tour accept the responsibility for being in good health and able to walk and travel on the tour. Because many of the sites in Israel are not accessible to the physically challenged, those needing wheelchairs, oxygen, or other ambulatory assistance will find the tour extremely limiting in their experiences.
Cancellation Fees: $100 of the initial $500 deposit is non-refundable. There is a fee of $1,500 starting 90 days prior to day of departure and a single room supplement if your cancellation forces your roommate into a single supplement. In addition, from the 60th day prior to departure, to the day of departure the balance of 100% will be charged. Cancellation request must be submitted in writing to J.A.M.
Itinerary Length: Your flight times are subject to change without advanced notice. J.A.M. is not responsible for changes and delays in airline schedules and does not reimburse passengers for expenses resulting from delays. If airline(s) change flight schedules, J.A.M. reserves the right to change the itinerary accordingly, and whenever possible, you will be notified in writing. If changes necessitate extra overnights, you will be charged (per night) $250, single rooms $300. J.A.M. has the right to change the daily schedule of the tour at their discretion. Itinerary days & overnights are subject to change.
What is not included: Miscellaneous fees such as individual transfers, passports, laundry, beverages at meals, most lunches, excess baggage and items of a personal nature.
Fuel surcharge: May be imposed by airlines (paid by passengers).
Statement of Responsibility: Except for the willful negligence of its direct employees, J.A.M. assumes no liability or responsibility for any injuries, inconveniences, illness, irregularity or incidental damages occasioned by circumstances beyond the control of J.A.M., or by any person or reason whatsoever, including but not limited to events such as strikes, revolts, wars, natural disasters, closures of airports or hotels, default or omission of any common or private carrier or the default, negligence, or omission of and by any third party providing services or facilities related to or included in this tour or any part thereof, or in arranging for the same, or the acts or omissions of the Tour Host. Enrollment in and payment for the tour, constitutes your acceptance of the Program Conditions and Statement of Responsibility. The program conditions become a binding contract when your enrollment and deposit payment are received and accepted by J.A.M.